FEATURE 06



INTERVIEW WITH REBECCA SCHMIDT
1. Name
Rebecca Jane Schmidt
2. Birthday
May 24, 1975
3. When did you start your work?
Watching my grandfather, an amateur photographer, in my early years, sparked my interest in photography. However, it wasn't until I spent the summer of 94 in the Appalachian Mountains without a camera that I knew I was meant to be a photographer. The desire to photograph everything around me drove me crazy. So that next fall, I got my first camera, a manual Minolta 102 and enrolled in a basic camera class. I have been taking photographs ever since!
4. Do you have any theme for your work?
Peter Nash, musician and photographer wrote "I want to capture moments that disappear. The more surreal, the better"
When I first read this, I thought, "This is me!"
I am always looking for designs buried amongst the everyday things. However, over and over, it is the reflections and distortions created by water and glass that interest me most. I am also obsessed with shadow. Looking for these things to pop out keeps my life exciting.
5. Tell us about your most recent work.
In addition to my older themes, I have been into finding freshness in what has become old and weathered. My photos from my summer holiday around the United States are my latest works. Before that I documented the older streets around Danbara.
6. From where do you usually get inspiration for your work?
Whatever makes my eye dance. Inspiration hits me at the most unexpected times!
7. Who influenced you most on your activities?
All my beautiful friends who always support me and keep reminding me that photography is my destiny. Thanks to their many compliments and criticisms, I keep finding the pathways leading deeper and closer to my dream.
8. What are the things or people that have intersted you or have been getting your attention recently?
Anyone who is trying something new. Recently, I have just enjoyed listening to people and hearing about what they are doing now and planning for the furture. People who give off positive energy have always caught my attention.
9. What is your favorite
fook, flower, and place to visit? Tomatoes and Mushrooms / Sunflowers / Mitaki Dera
10. Tell us about your future plans.
Ahh, the future .. . . if only it were that simple to just know! For the next couple of years, I plan to stay in Hiroshima, to keep teaching, keep traveling, and keep creating. I hope to keep meeting all the interesting people that live in and pass through Hiroshima. I hope we all continue to inspire each other. More immediately , I am planning on exhibiting my black and white photos of Fiji and the summer photos and even getting a website made by spring!!!
11. What does Peace mean to you?
Peace is having respect for others. I know it isn't really original, but I believe deeply in this: It is about the simple and age old Golden Rule, "do unto to others as you would have them do unto you." If all people and all countries really did this, then peace wouldn't be such a hard dream to realize.
12. Say anything!
For me, photography is not just about taking pictures. It is a constant discovery of the art of seeing. Everyone can do this. Just look around. There is always something beautiful right in front of you. But our eyes are often veiled by the details of our lives. Throw back the veil, open your heart, discover, hug, kiss, and smile!!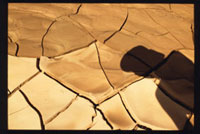 Nao on the cracked mud of the Rio Trande(Mexico or Texas border)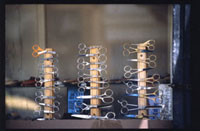 A scissor shop in North Beach, San Francisco,CA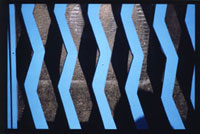 Funky Wooden cover of a Radiator in Santa Fe,NM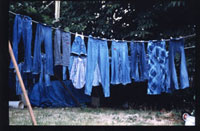 Jeans hung out to dry-clothesline in Portland,OR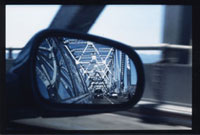 Bay Bridge San Francisco,Oakland,CA